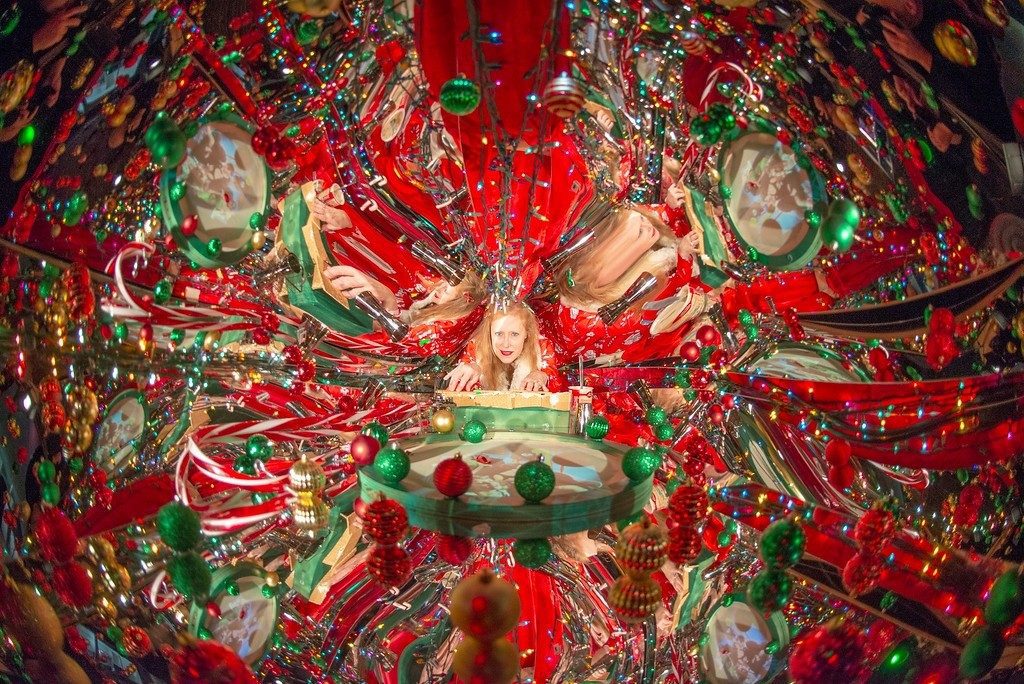 Curious Holiday Encounters
A curated, popular festival of interactive/immersive performance, truth from all corners of our vibrant city. Celebrate the holidays through non-traditional art and celebration with 7 new works created by some of our favorite artists including Theatre Du Reve, Full Radius Dance and Little Five Points Rock Star Orchestra. 
Thursday, December 5th  7pm-10pm (last entry at 9pm)
Friday, December 6th 7pm-10pm (last entry at 9pm)
Saturday, December 7th 7pm-10pm (last entry at 9pm)
Sunday, December 8th 5pm- 8pm (last entry at 7pm)
Box office opens 1 hour prior to showtime
7 Stages strives to be accessible to all. If special accommodations need to be made, please call 404-523-7647 to make arrangements.