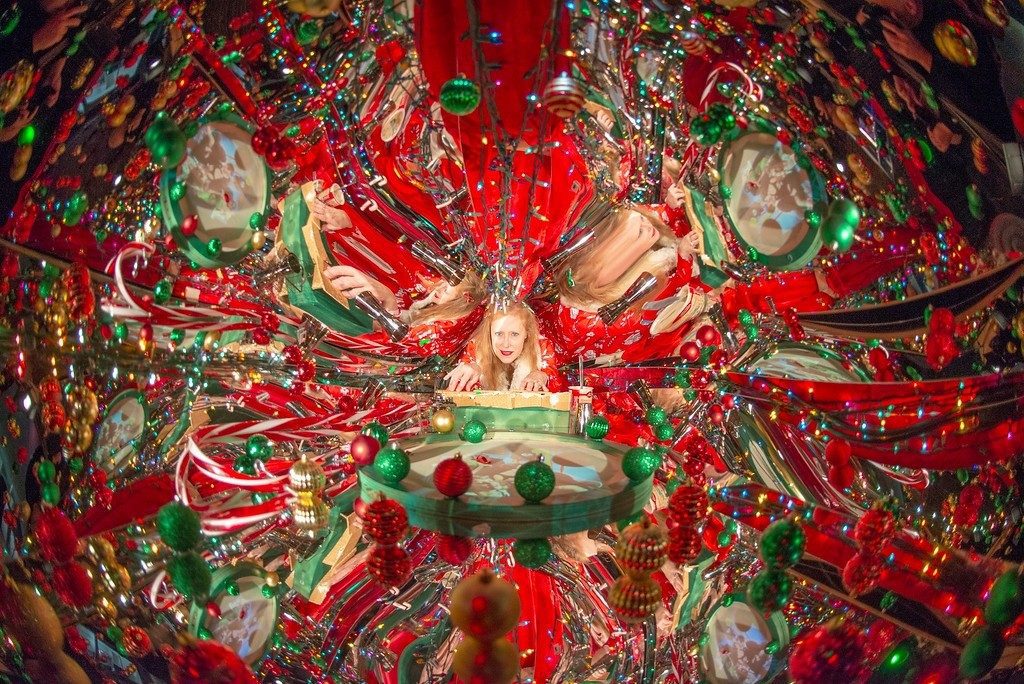 Curious Holiday Encounters
A curated, popular festival of interactive/immersive performance, truth from all corners of our vibrant city. Celebrate the holidays through non-traditional art and celebration with 7 new works created by some of our favorite artists including Theatre Du Reve, Full Radius Dance and Little Five Points Rock Star Orchestra. 
Thursday, December 5th  7pm-10pm (last entry at 9pm)
Friday, December 6th 7pm-10pm (last entry at 9pm)
Saturday, December 7th 7pm-10pm (last entry at 9pm)
Sunday, December 8th 5pm- 8pm (last entry at 7pm)
Box office opens 1 hour prior to showtime
Our popular Curious Holiday Encounters is an array of immersive performances happening all over the building.
Some helpful tips:
Dress in your holiday smarts: You will be roaming throughout the building (hallways, dressing rooms, and installations), please dress accordingly i.e please avoid open toe shoes or heels, large hats, purses and bags.
Access the encounter: .Three of the site -specific performances occur upstairs. Each evening, at the top of the final hour (Th – Sat 9pm / Sun 7pm), the artists who are performing upstairs will also present in a downstairs location that is accessible to all.  Please contact 7 Stages at 404-523-7647 with any questions regarding access.
Consent is a priority: Krampus is back and looking for our naughty patrons and any bad children needing a good scare, while Out Front Theatre Company brings us Holigays!  In true nightclub fashion, classic holiday characters from all year will want to dance and mingle the night away with you.  At the box office, please choose your NAUGHTY or NICE consent badge so our performers engage with respect and consent!
Smellovision is happening:  Skycreature Productions responds to A Christmas Carol with a personalized journey of past, present and future.  This experience calls on memories through our senses. The artists ask that you leave your own perfumes at home.
Timing your encounters: This year, we have a mixture of rotating performances, small group tracks, and personal encounters with time slot sign ups.  Box office will close one hour before the end of the event (Th – Sat 9pm / Sun 7pm). Little Five Points Rock Star Orchestra will be closing out the evening upon the final half-hour (Th – Sat 9:30pm / Sun 7:30pm, patrons 18+).  We recommend you arrive by 8pm Th – Sat and 6pm on Sunday to experience the full Curious Holiday Encounter!
Audience Advisory:  Peanut Butter will be used in the backspace and the use of fog in the back hallway. 
7 Stages strives to be accessible to all. If special accommodations need to be made, please call 404-523-7647 to make arrangements.