Full Radius Dance Presents
Gone Too Far This Time
Full Radius Dance in Concert
Full Radius Dance, the professional modern dance company of dancers with and without disabilities, returns to 7 Stages Theatre Mainstage for Gone Too Far This Time – Full Radius Dance in Concert. The company is in performance on February 8th and 9th at 8:00 PM and February 10th at 5:00 PM. On the program are Unexpected (commissioned by the 2017 Art on the Beltline, a juried public art exhibition), the re-imagining of Bar Songs (last seen in 2010), and the premiere of Gone Too Far This Time. This new work is inspired by the final writings of British author Virginia Woolf and features guest artist Carolyn Cook.
Gone Too Far This Time highlights Full Radius Dance's theatricality, pioneering technique, and inventive partnering – all hallmarks of the company's celebrated style.
Tickets:
$20.00 for Adults
$15.00 for Seniors 60+ and Children 12 and under
$12.00 for Groups of 10 or more – must be purchased at the same time.
Tickets available for purchase at www.fullradiusdance.org.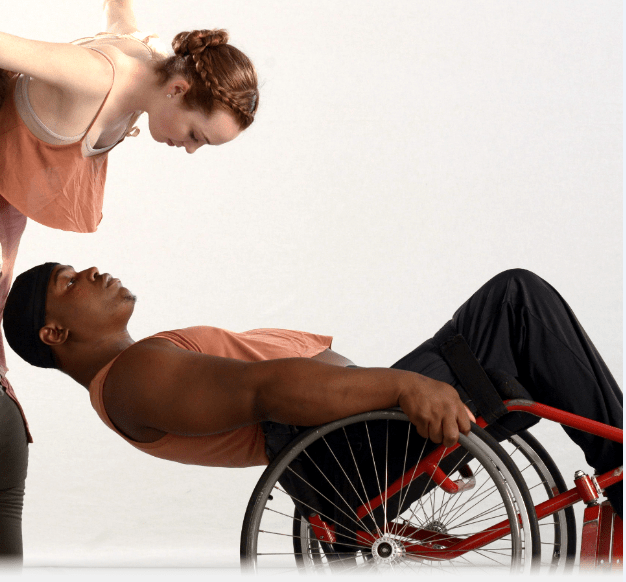 And new this year is
Together! A Show for Kids
A sensory friendly performance for youth ages 4 through 12 and their families. Together features exciting dance works, an interactive movement segment, and post-performance "Q & A".
"Coming together is a beginning; keeping together is progress; working together is success." – Henry Ford
This performance will be offered on February 9, 2019 at 10:30 AM, also at 7 Stages Theatre Mainstage.  Tickets are $5.00 and available for purchase at www.fullradiusdance.org.