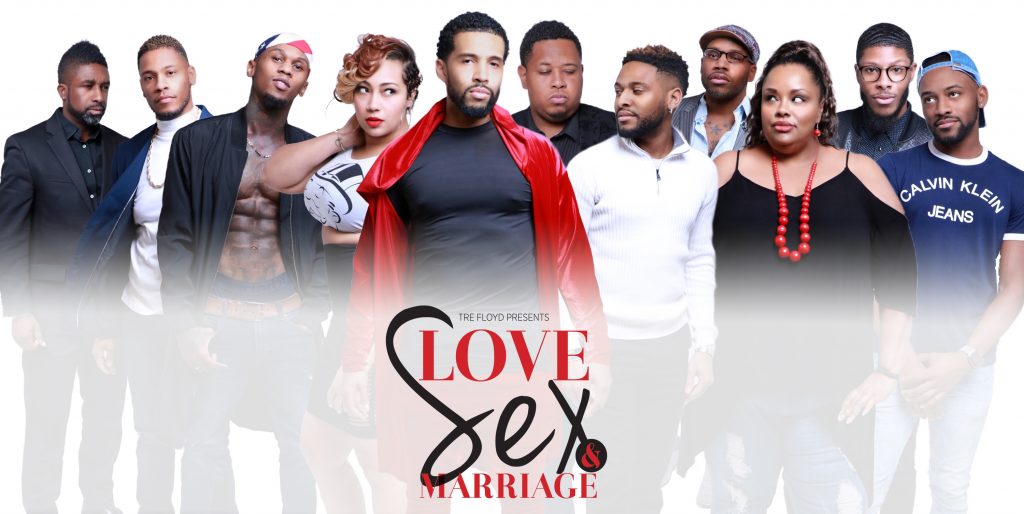 After a 10 city tour, and 20 shows, Love Sex and Marriage is back for the summer finale performance!  Don't miss your chance to see the dynamic acting, live vocal performances, and unexpected surprises this show has to offer.
Love Sex and Marriage gives an entertaining encounter of a superstar, Darrin!  The ladies love him and the guys want to be him.  Little does everyone know, Darrin is a closeted gay man, signed to a homophobic music label. Now that his manager knows Darrin is gay, his manager paired him with a female artist on the label so the media wouldn't suspect anything.  The plan is working fine until Darrin meets a guy at one of his concerts.  Now Darrin has to decide if he wants to do what he loves (be a mainstream artist) or be with who he is falling in love with (Ken, a man he recently met). This groundbreaking stage play demystifies the relationships between homosexual and heterosexual men in a funny and relatable way….
Love Sex and Marriage is a modern day coming of story of a man who is afraid of rejection by his family, church, and friends as he has to decide his path in life. This play is enjoyable and entertaining for all genders and all ages. You will leave laughing and informed.
Show times are Thursday Aug 29th at 7:00PM, Friday Aug 30th at 7:00 PM, Saturday Aug 31th at 2PM and 6:00PM and Sunday Sept 1th at 2:00PM.
Tickets can be purchased by visiting https://www.trefloyd.com/product/lsm-atlanta-finale/