The Privilege of Theatre Artistry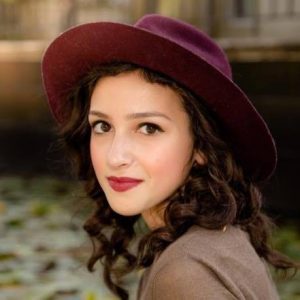 by Stella Grimaldi (7 Stages Intern, USC c/o 2021)
As an intern at 7 Stages, I have been lucky enough to learn about what 7 Stages does to evoke social commentary through art, to give voice to youth creators, to produce non-mainstream plays, and to represent a diverse array of artists. To do some research on social and political art, I recently read Your Art Will Save Your Life by Beth Pickens. In a book largely about making art a comprehensive and inclusive part of our society, the inability of certain artists to fully immerse themselves in an artistic lifestyle due to finances was, in my opinion, not properly addressed. Pickens essentially stated that, regardless of socioeconomic status, an artist must buckle down and become an artist– no excuses. As inspired as I was by her optimism and proactive philosophy, reading this made me wonder where a theatre artist, particularly an actor, is able to draw the line between resourcefulness and impracticality. In an increasingly competitive job market, alongside an increasingly financially privileged society, how can an actor stand out in a sea of more seasoned and more privileged actors?
For an actor surrounded by more privileged actors, the actor's hunger to delve into their work and gain experience could devolve into what one could call theatrical imposter syndrome. In the context of theatre, this manifests in the fear that one doesn't have an adequate amount of experience or expertise to succeed in the field of acting. Rather than accept that everyone has a different journey and that some may be more advantageous than others, one could simply revert to a state of paranoia. As a theatre student at a selective university and drama school, I have often found myself feeling intimidated by other students who, given their already immense natural talent, have had access to the most professional and comprehensive performing arts school programs, training intensives, and lessons. The scope of these expensive training resources can also span across multiple disciplines– stage camera, on-camera acting, audition coaching, and, for musical theatre actors, voice lessons and dance. As Americans who, more often than not, encourage higher education, most of us have been privileged in how we prepare for our careers, and the arts are no exception.
Aside from educational training opportunities, other factors of privilege play a role in how an actor can become and remain a working actor. Actors who come from more privileged backgrounds often have more of a cushion to pursue the arts with peace of mind, flexibility, and focus given their parents' financial support, and some actors may not have to work their acting schedule around a day job for similar reasons. Privilege also lies in trivial things some may take for granted, such as access to reliable methods of transportation or proximity to expensive metropolitan cities of professional theatres, such as New York City, Chicago, Los Angeles, Boston, and, now, Atlanta. Regularly attending auditions, rehearsals, and acting classes may range from overwhelming to impossible for a full-time student on a scholarship or a single mother. And let's not forget the privilege many of us have to go out on the town and see professional theatre– as much as it may enrich our understanding of theatre, it may be completely inaccessible to some of our co-stars or classmates.
Despite these realities, I know as well as anyone else that financial advantages do not invalidate or supercede an actor's authentic talent and, more importantly, their work ethic. And, of course, socioeconomic status and financial advantages are not the only identities that contribute to a person's privilege, especially in the business of acting. But despite our varying levels of privilege, theatre artists of different socioeconomic backgrounds, races, ethnicities, sexualities, gender identities, immigration status, and levels of physical and mental ability are thriving on the stage and screen. No matter how much privilege a budding actor might have, it's impossible to succeed without possessing not only a passion, but an innate obsession with acting and artmaking. As actors, our ability to cater our lives to our work is priceless. Nevertheless, in our pursuit of art that is well-made, inclusive, and powerful, it is more vital than ever to acknowledge our privilege.