Summer Theatre Training Program for Teenagers
Youth Creates is 7 Stages' training program providing experiential learning and performance opportunities for teenagers. Through playwriting, design, and performance, students collaborate to create an original production.
Hear more about the program from our interview on WABE.
See and Hear the Full Story Here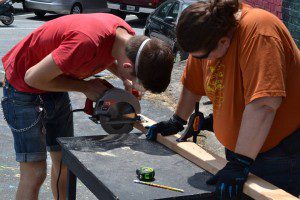 "Youth Creates has brought out the excellence in my son and all the students I've seen perform."
– Carolyn C. Ball, parent
The process allows a diverse ensemble to collaborate, create, and communicate their dreams.  The theatrical piece created during the program each year is developed through input from the students.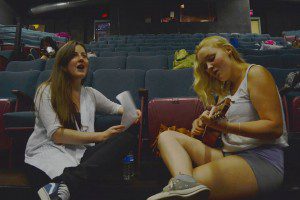 Check out photos from Youth Creates on our Facebook page!
"It was amazing because I got to voice my opinion." – Edi Tingle, 16, Youth Creates Alum

"Youth Creates brings all the resources and artistry of 7 Stages to its student artists, surrounding them with instructors who represent Atlanta and world class professional talent in their fields."– Alex Greenfield, 21, Youth Creates '05 & '06 –Graduate of  NYU's Tisch School of the Arts, initiator of Absolute …STEP, our program for college students and currently Assistant Directing on Broadway
Are we looking for you?
• Teens eager to grow in their knowledge and experience of theatre.
• Students of all backgrounds, willing to challenge each other to explore new ideas.
• Young collaborators eager to work together to write, design, and perform.
• Enthusiastic participants who want to connect everyday living with the artistic process.
APPLICATION REQUIREMENTS
This year's program runs from June 20-July 24, 2016.
Attach a one-page essay explaining why you want to create theatre with us and what themes you want to explore. Please consider the following:

Our Mission: 7 Stages is a professional company that focuses on social, political, and spiritual concerns
in contemporary culture. We give emphasis to international work and new methods of collaboration.
How would you use art to express your feelings about current events and the world around you? Consider health care, relationships, personal and electronic interaction, and zombies.

Attach a resume or description of any previous experience in theatre.
A $25 application fee is required. Fee will not be refunded if you do not participate.
Apply with a friends and receive $100 discount.
Auditions and Interviews: TBA
TUITION: $1,200/ a limited number of need based scholarships are available.
 Your donation can help give a student a voice.
Support the Youth Creates scholarship fund.